God Bless you all during this Christmas Season and Best Wishes for 2015.
We hope to see everybody back in school on January 5th, 2015.
On behalf of the entire Sister Borgia Elementary School Family.
Here some impressions of the Christmas Celebration at our school.
 Azalia doing a dance after Mass at the                   Afternoon School dancing group
              Senior Citiziens Home.                                        performing their dance.
            Group 1 ready for their                                 The school enjoying the dance
                 Christmas brunch.                                                       performance.                                       
       Group 6, 7 and 8 Christmas                                 Christmas Mass at The Senior Citiziens
       Caroling on the Boardwalk.                                                       Home.   
"We are called to serve one another"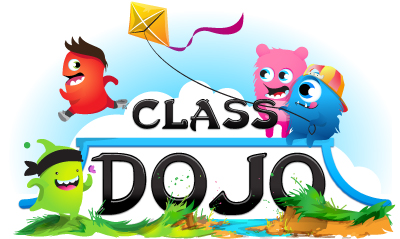 We would hereby like to inform you that school-wide we have gone to using a digital system of rewarding students. It is called "Class Dojo". The objective of this system is to make students aware of their behavior at school. (www.classdojo.com)
What is ClassDojo?
ClassDojo is a classroom tool that helps teachers save time, boost classroom engagement, and improve student behavior quickly and easily, with no painful data entry. ClassDojo also lets you communicate student progress with parents and students.  
Behavior management finally made positive
• Award feedback points for specific behaviors, learning habits, and accomplishments in class
• Everything is logged in real time and organized for you 
 
See full classroom engagement in minutes
• All of the avatars, behaviors, and other visuals are pre-loaded for you so you can hit the ground running
• Customization takes seconds. ClassDojo works with every teaching style
 
Get beautiful, hassle-free behavior reports
• Track behavior and class trends - with just one click! No more having to interrupt the flow of class
School baseball tournament

Our baseball team is getting there with their game. We are so proud of them. This year our team is a very new team and they have shown so much progress in their games for some first timers. Continue practicing and you all will get better. 
Thank you to all the parents and supporters who have been coming out each week to cheer our team.
Practice and games resume in January. Check our calendar for game days.
More Articles...